About SAAS
Shanghai Academy of Agricultural Sciences (SAAS) was established in 1960. It has evolved into a comprehensive, regional research institution focused on fundamental, applied, and high-tech agricultural research, as well as the commercialization of research achievements. It boasts a broad range of disciplines, state-of-the-art facilities, high academic level, and strong commercialization capabilities, defining us an important pillar for the development of agriculture in Shanghai and China at large.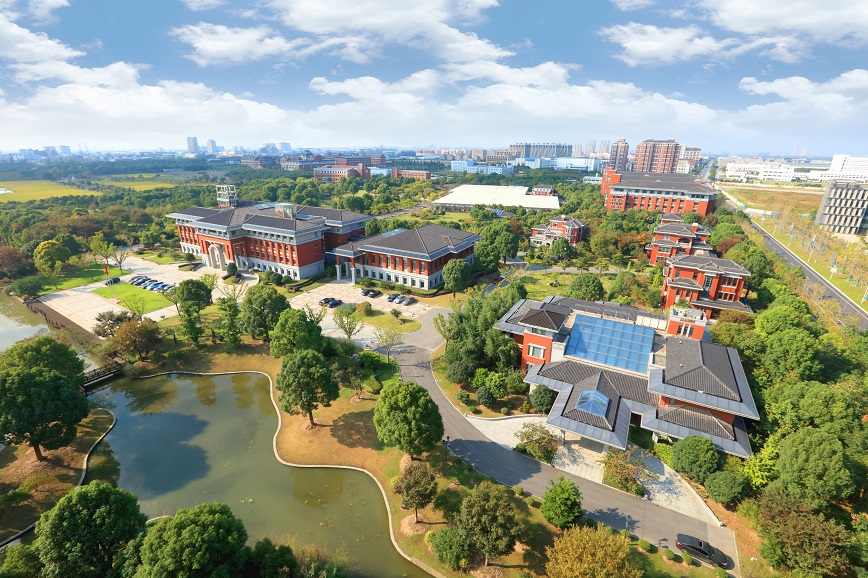 At SAAS, we have ten research institutes, an integrated service center, an integrated experiment station, and our own company, Shanghai Co-Elite Agricultural Sci-Tech (Group) Co., Ltd. Our current research specialisms include grain and oilseed crop germplasm innovation and application; germplasm innovation and efficient cultivation of fruit trees and ornamentals; new variety breeding and efficient cultivation of horticultural crops; germplasm creation and industrialized production techniques for edible mushrooms; sustainable livestock and poultry farming and control of epidemic diseases; ecological agriculture and control of harmful organisms; theory of metropolitan agriculture and digital agricultural technology; innovation and application of efficient biotech breeding technology; quality and safety of agricultural products and preservation and processing technology of agricultural products; and preservation, evaluation, innovation and utilization of agricultural germplasm.
SAAS publishes 7 journals and has established 45 sci-tech platforms to promote science and technology innovation. Over the years, we have received recognition for 1,991 scientific and technological achievements and more than 390 national, ministerial or municipal-level awards, of which 32 were first-class awards for scientific and technological progress.

At present, SAAS has more than 800 employees, including over 700 professional and technical staff. Of these, 71 of our staff are distinguished scientists that receive a special government allowance from the State Council; 3 are scientists for national talent programs; and 32 are designated leading scientists at the municipal or district level. We also have a postdoctoral research station.
During the years, SAAS has established long-term partnerships with world-class universities and research institutions in over 30 countries and regions across the globe. By organizing personnel exchanges and academic visits, holding international conferences, conducting joint research projects, and co-establishing research platforms, we are working hand-in-hand with these institutions to build Shanghai into a global hub for science and technology.
In recent years, SAAS has pioneered new models for international cooperation and established multiple international research platforms, including the CIMMYT–China Specialty Maize Research Center, the China-Belgium Center of Reference Materials for Mycotoxins, and the China-Vietnam International Joint Laboratory for Agricultural Science, etc.
Rooted in a tradition of promoting agriculture, rural areas, and farmers and cultivating agricultural talent, SAAS is forever at the forefront of innovation, driven by a mission to implement China's rural revitalization strategy and transform China into an agricultural powerhouse.