Biotechnology Research Institute raised the Launch Meeting of Sino-Vietnam International Joint Laboratory of Agricultural Sciences
Biotechnology Research Institute raised the launch meeting of Sino-Vietnam International Joint Laboratory of Agricultural Sciences online on January 29th.
Due to the COVID-19 pandemic, this meeting is raised online. The participants joined the meeting from China and Vietnam as well.
Tang Dengwei, Deputy Division Director of the International Cooperation Division of Shanghai Science and Technology Exchange Center, and the SAAS representatives from International Cooperation Office of Research Management Division, Biotechnology Research Institute, Institute of Edible Fungi, Institute of Animal Husbandry & Veterinary Science and CCSMRC attended the meeting from Shanghai.
Dr. Xu Yunbi, CIMMYT Chief Scientist in Molecular Breeding attended the meeting from Beijing. Prof. Liu Kang and Prof. Yan Yuanxin from Nanjing Agricultural University attended the meeting from Nanjing. Besides, SAAS scientists also delivered academic reports from Hainan, China.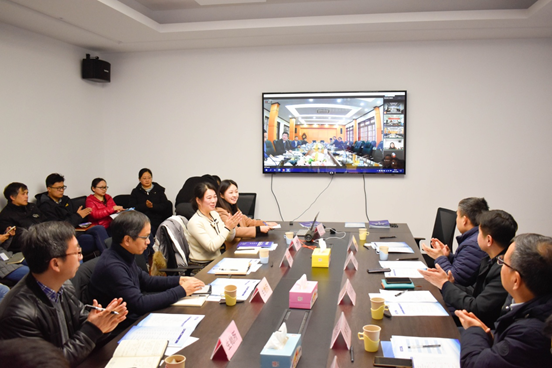 Shanghai Venue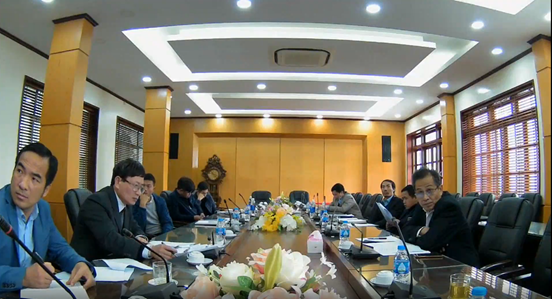 Vietnam Venue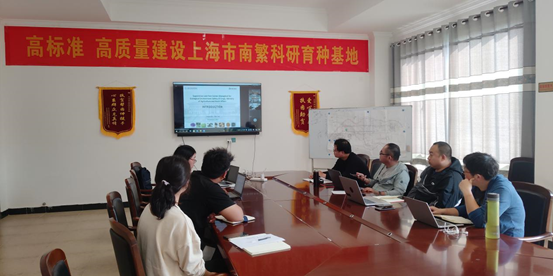 Hainan Venue
In order to better serve China's strategic development demands, SAAS has implements a series of effective and efficient sci-tech global cooperative works in the fields of modern agriculture with Belt & Road countries. Particularly, SAAS has successively introduce 8 young scientists from Belt & Road countries to Shanghai for long-term research works, which strongly promotes the agricultural sci-tech communication between Shanghai and relevant countries/regions.
With the support of Shanghai Municipal Commission of Science and Technology, Biotechnology Research Institute successfully established the "Sino-Vietnam International Joint Laboratory of Agricultural Sciences" in 2020.The laboratory aims to actively serve the national strategic demands, to undertake the municipal & national Belt & Road sci-tech cooperation tasks, and to jointly carry out various agricultural scientific research activities with Vietnam.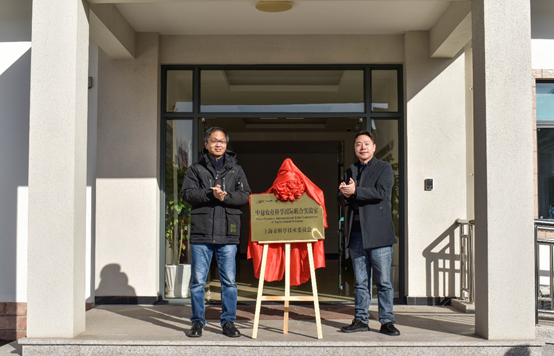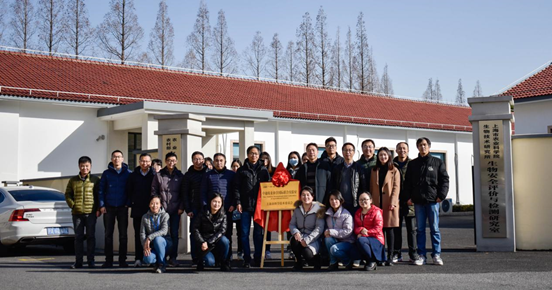 Tang Dengwei at the Laboratory Launch Ceremony
China and Vietnam enjoy a time-honored friendship and a solid foundation for cooperation.
After comprehensive communication and discussion, Shi Biao, Director of SAAS Biotechnology Research Institute, reached consensus with Nguyen Quang Ha, Principal of Bac Giang Agriculture and Forestry University, on the collaboration framework, talent cultivation and research platform sharing. The meeting further laid a solid foundation for Shanghai to expand its sci-tech influences among Vietnam and ASEAN countries.